In the 1950s, Joseph "Wolf" Sutton, his wife, socialite Betty Sutton, and their three sons, Thomas, Joseph, and Timothy, moved from Tyler, Texas to the Ocean View district in San Francisco, one of the few places where African Americans could purchase real estate in the Bay Area after World War II.
In the 1960's "Wolf" purchased restaurants and nightclubs in the Lakeview and Bayview Districts. One restaurant, "El Marrakech," was adjacent to the first campaign headquarters of California's political powerhouse, Mayor Randal Cunningham, who later recommended Wolf's eldest grandson, Eric, for a California Commission post.
The Suttons and those around them indulge their lifestyles with malicious lies and never-ending scandals. They became entangled with people who confused infatuation with love and power with success. The series begins with Veronique Sutton, Wolf's great-granddaughter, in ONE WINTER NIGHT, a novella, available in e-book format on Amazon.com.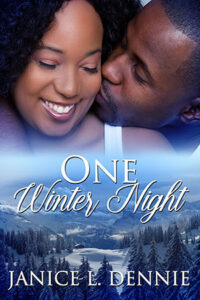 Veronique Sutton was voted the most popular girl at Balboa High School in San Francisco. This gorgeous, vivacious 29-year-old looks like she just stepped out of Hollywood. Her only dilemma is that she expects the opposite sex to look the same. Veronique knows how to attract a man but doesn't know how to keep one. The man she loves must be tall, handsome, upscale, and professional. And he must make her feel fire and passion. No lukewarm love for her. After making another bad choice, she gives up on finding her significant other…, until ONE WINTER NIGHT, when she meets two handsome men at her company's Christmas party. The sincere (and wealthy) Christopher Steele and the vibrant (and fiery) Jamal Stone. Both are handsome, upscale, and professional, and both are as different as night and day. Only one can help Veronique make the right choice for her future happiness. Which one will it be?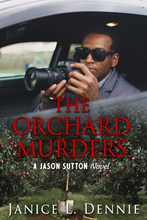 Wolf's great-grandson, private investigator Jason Sutton, an ex-Navy SEAL, gets a tip about a dead body buried in an apple orchard. He sets out to find the body and is shocked at what he discovers. He embarks on an investigation that takes him from the Bayview–Hunters Point District in San Francisco to the streets of Oakland and Stockton, to San Joaquin Valley's rural orchards, to a homeless tent city, to the walls of San Quentin, and the headquarters of a powerful congressman. He confronts violent gang members, a beautiful woman, and a rival sheriff, any one of whom could be the key to solving the orchard murders.
THE SUTTON FAMILY TREE
Joseph 'Wolf' Sutton b. 1928, and Betty Taylor-Sutton – three sons, Thomas b. 1950, Joseph Jr. b. 1952, Timothy b. 1954. 
THOMAS SUTTON born 1950 & wife Valerie – 2 children: Richard and Robin.
Richard Sutton & wife Elizabeth Sutton – five children:
Matthew Sutton
Brittany Sutton-Twin
Kristin Sutton, Brittany's twin
Erica Sutton
Kyle Sutton
Robin Sutton, unmarried.
JOSEPH SUTTON JR. b, 1942 & wife Elaine -2 children: Kathy and Larry
Kathy Sutton 61 and husband Alex Franklin – 2 children
Alex Franklin Jr.
Alexandra Franklin
Larry Sutton 62 wife Marie Sutton – 2 children:
Jordan Sutton 30
Nicole Sutton 29
TIMOTHY SUTTON b. 1944 wife Marie Broussard – 2 sons: Robert and Mark.
Robert Sutton Age 62 born 1959 wife Francine Sutton 2 children:
Tyler Sutton 30 b. 1991
Veronique Sutton 29 b. 1992
Mark Sutton b. 1960 wife Marguerite Blanchett
Jason Sutton Age 29 b. 1992
Jamal Sutton b/d. 1991 d. 2006